A very special moment for guests. And premiere class for WMF SYNERGY und WMF STLYE LIGHTS.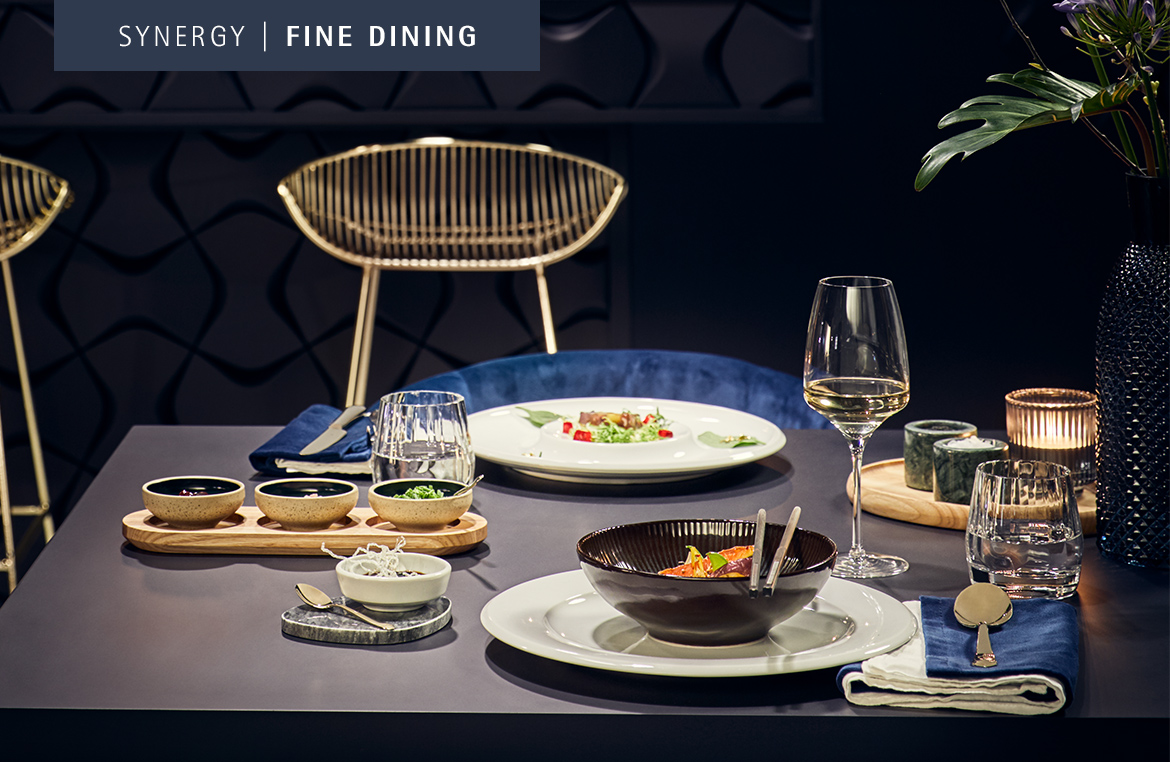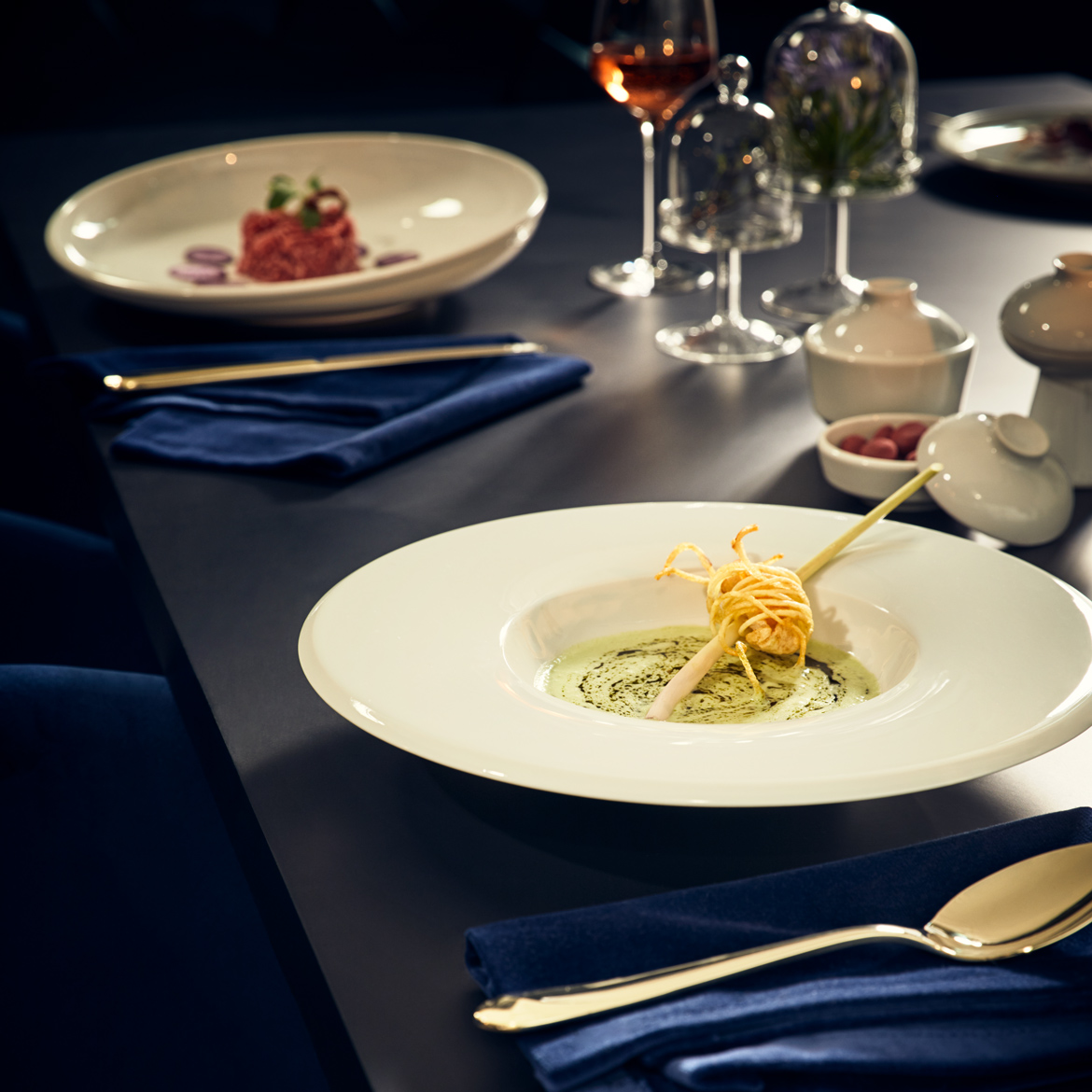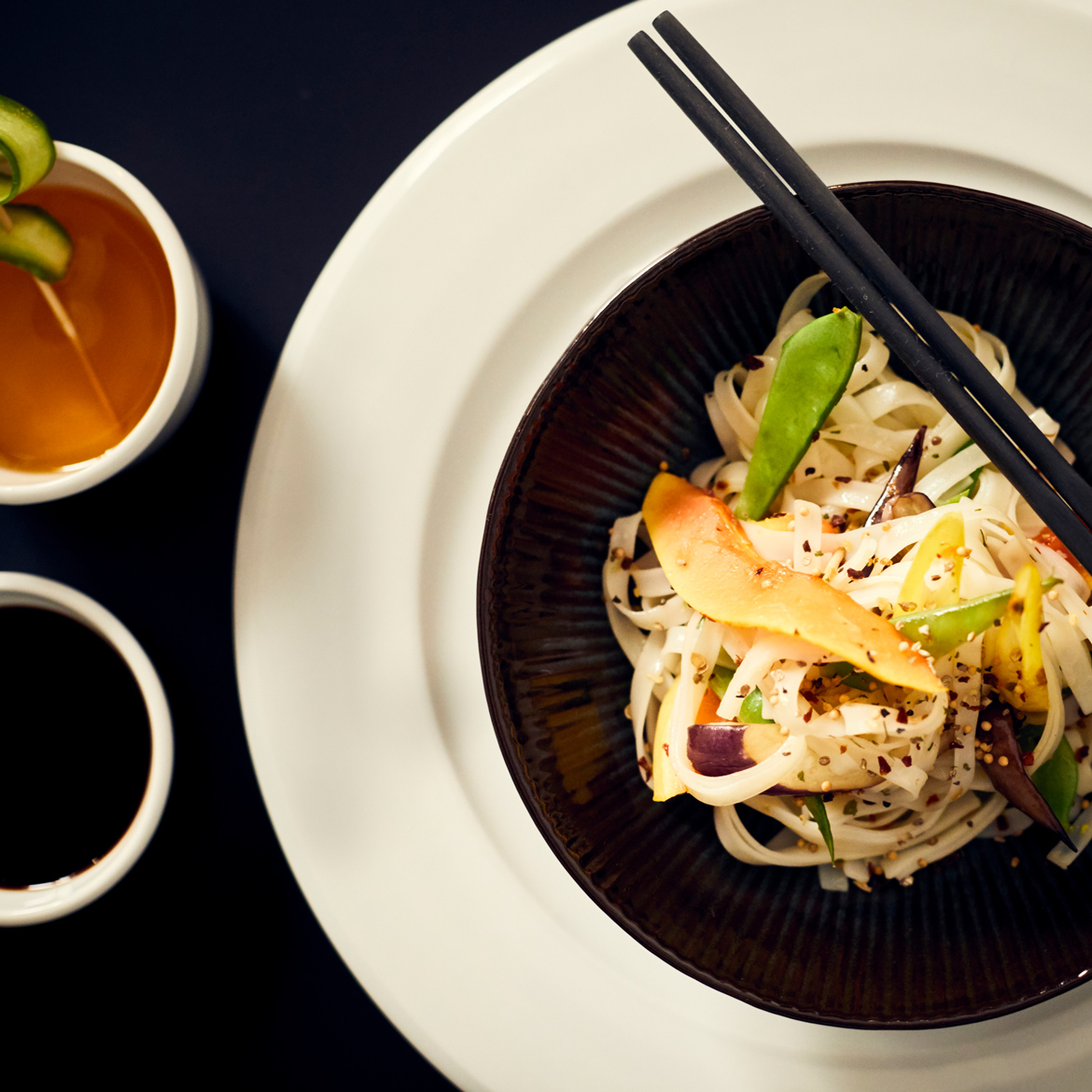 SYNERGY – the new level of top-class cuisine
Fine dining with WMF SYNERGY: the porcelain collection unveils its full magnificence and offers generous space and proportions for creativity. Each course is impressively staged. Signature items such as the Vulcano and Circles plates put on quite a show on the table. WMF SYNERGY celebrates unusual food creations on the big stage and offers guests an unforgettable dining experience.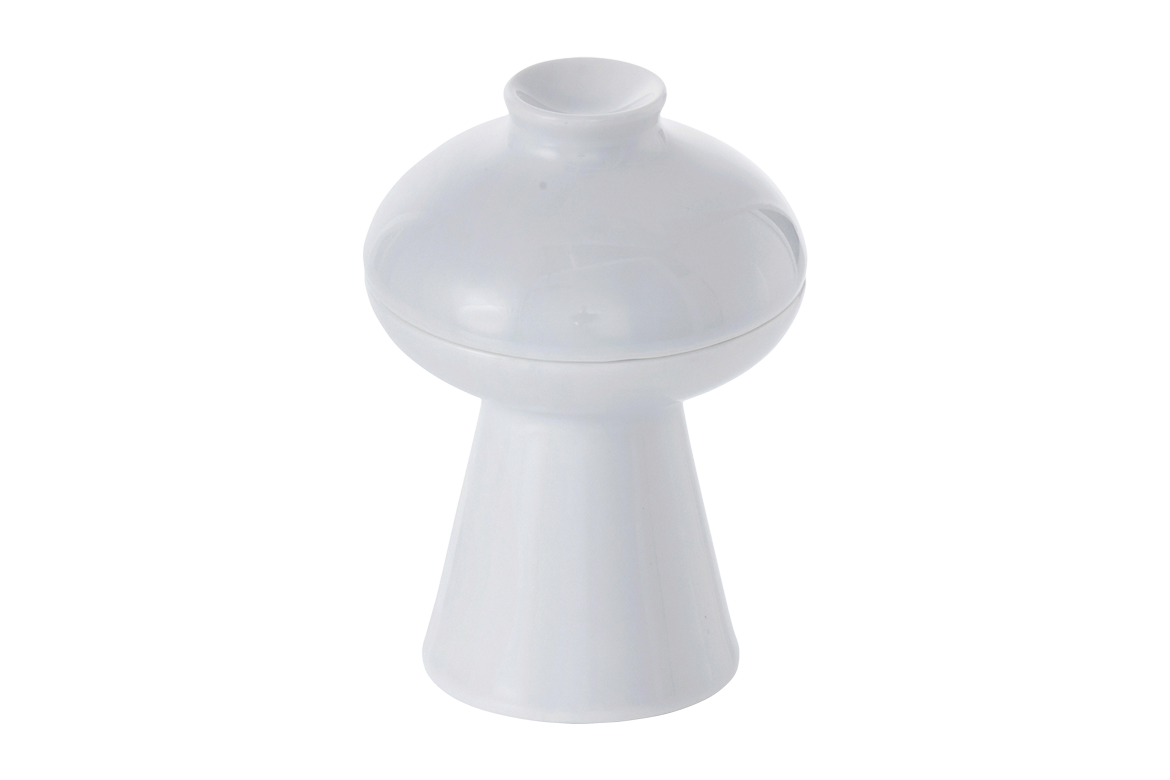 For creative presentation. Dip-Dip shows highlights on the plate in their best light or sets the scene perfectly for two dips.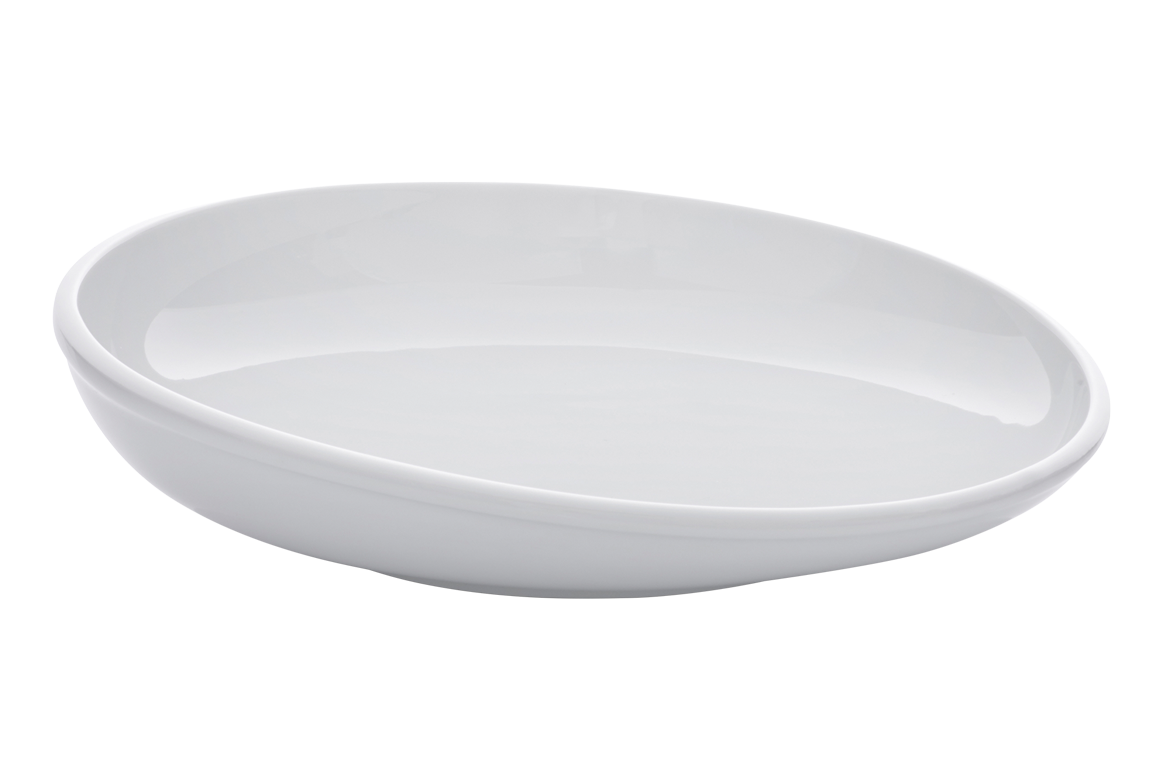 With its raised edge, Circles creates an impressive stage. The plate can also be used as a buffet plate in a composed group of items.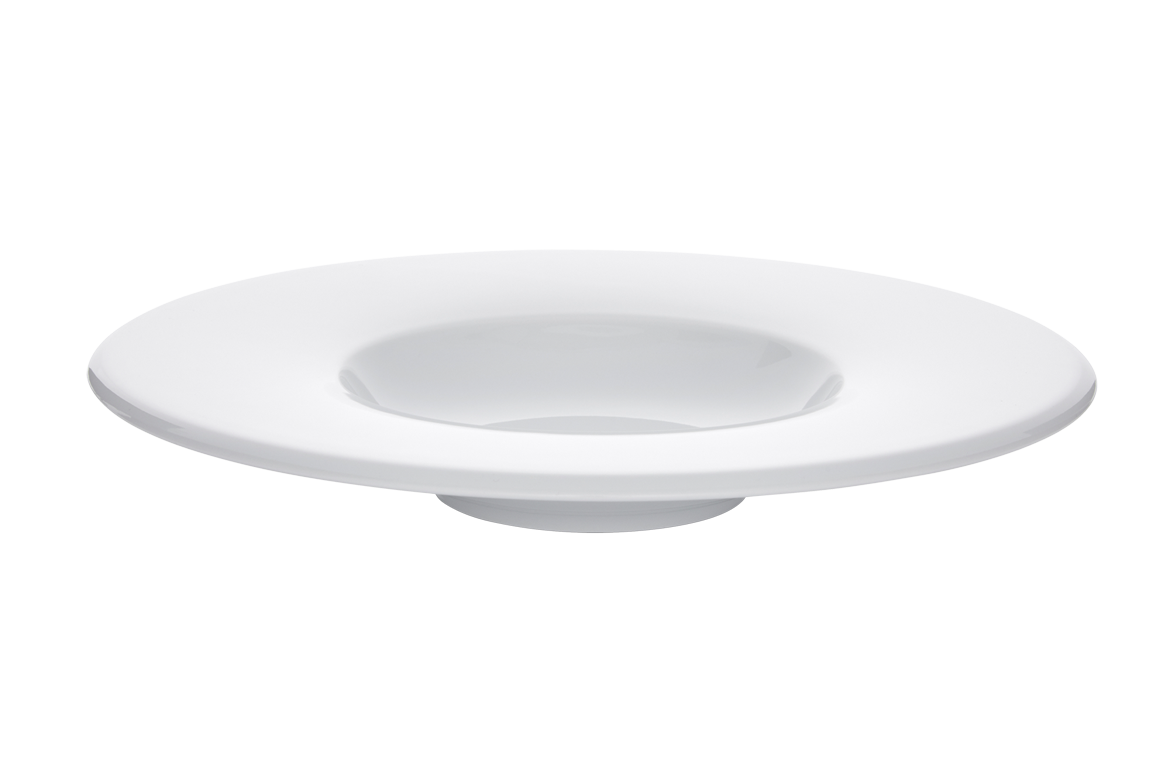 The beautifully-shaped plates are distinguished by their high-quality materials. Elements of the design and shape make food presentation part of the engaging experience.
to SYNERGY
---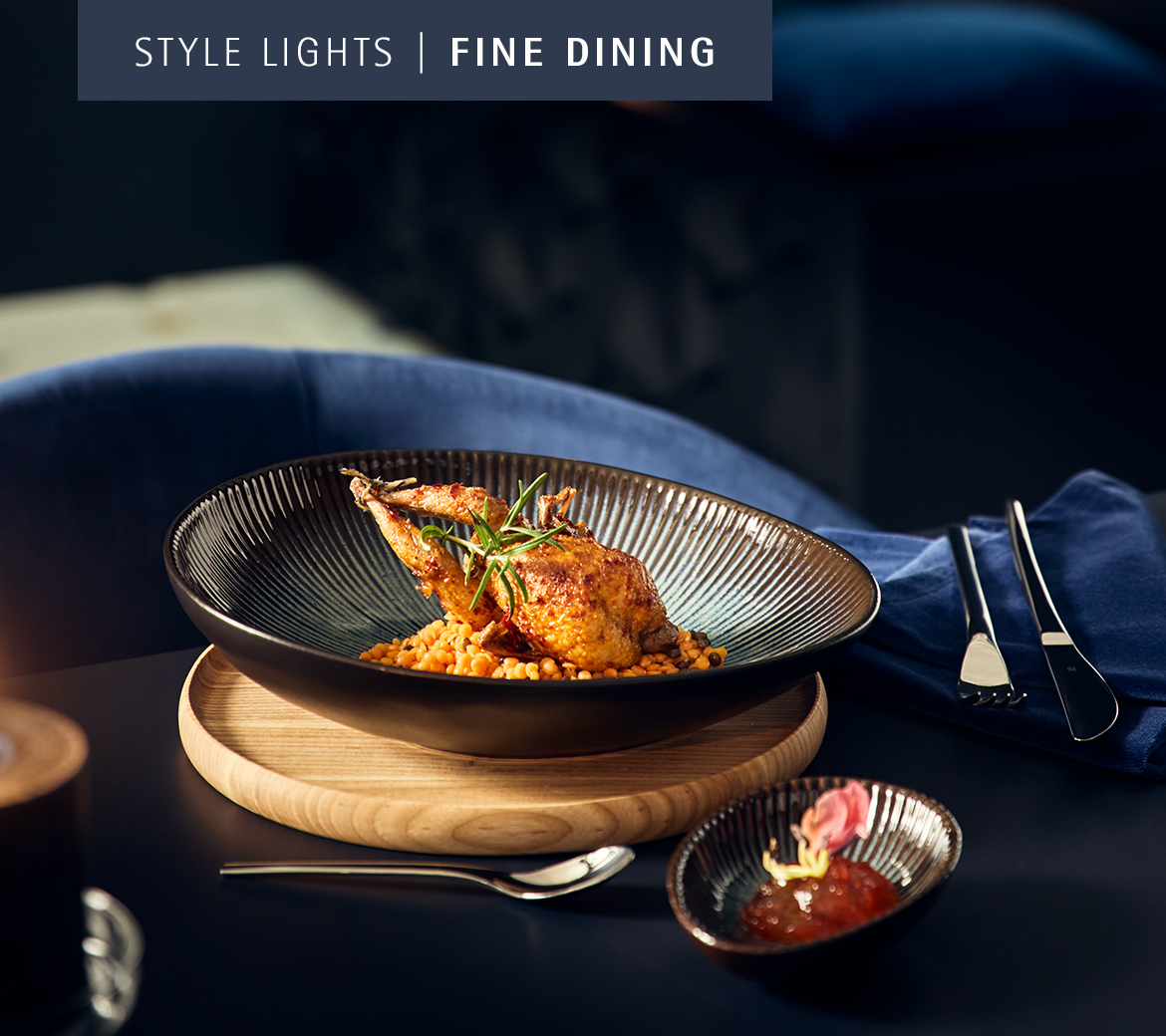 Fine dining and STYLE LIGHTS – a set table that is utter perfection
Passion for detail with the right attitude: ceramic glazes in the latest on-trend colours, structured surfaces and elegant stone effects all add to the show in fine dining. The strong characters of the STYLE LIGHTS range make them the ideal addition to the porcelain collection.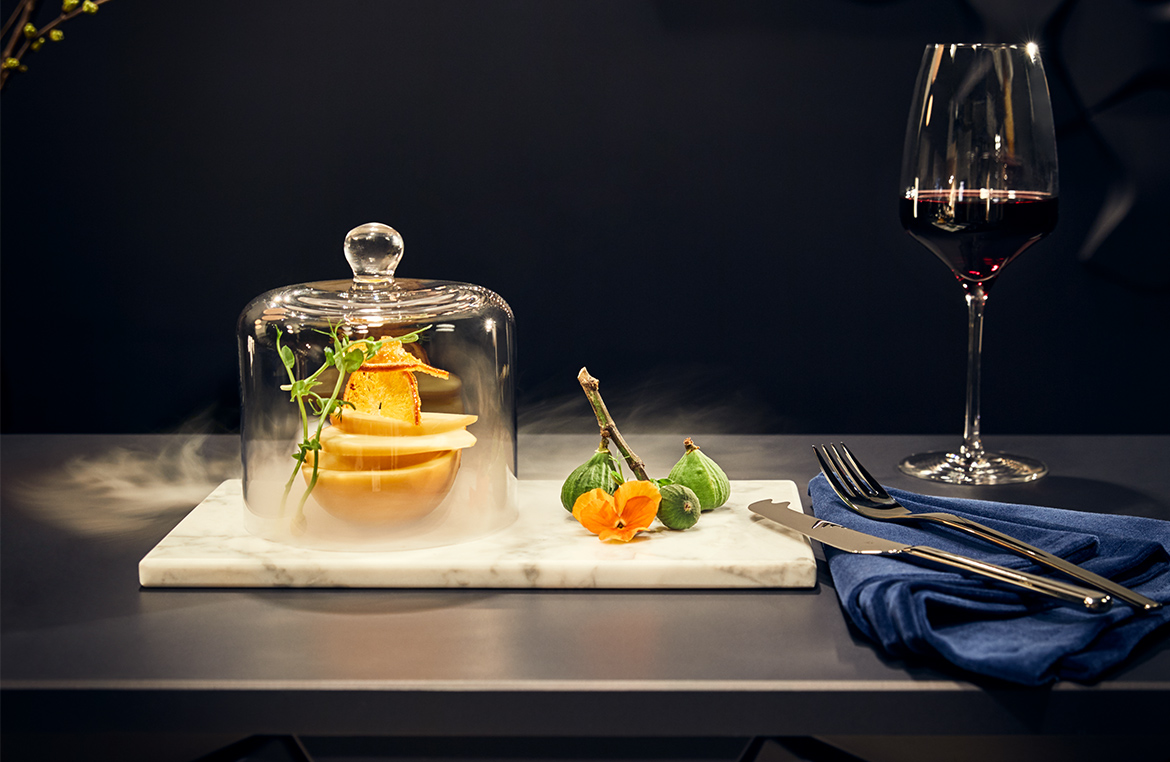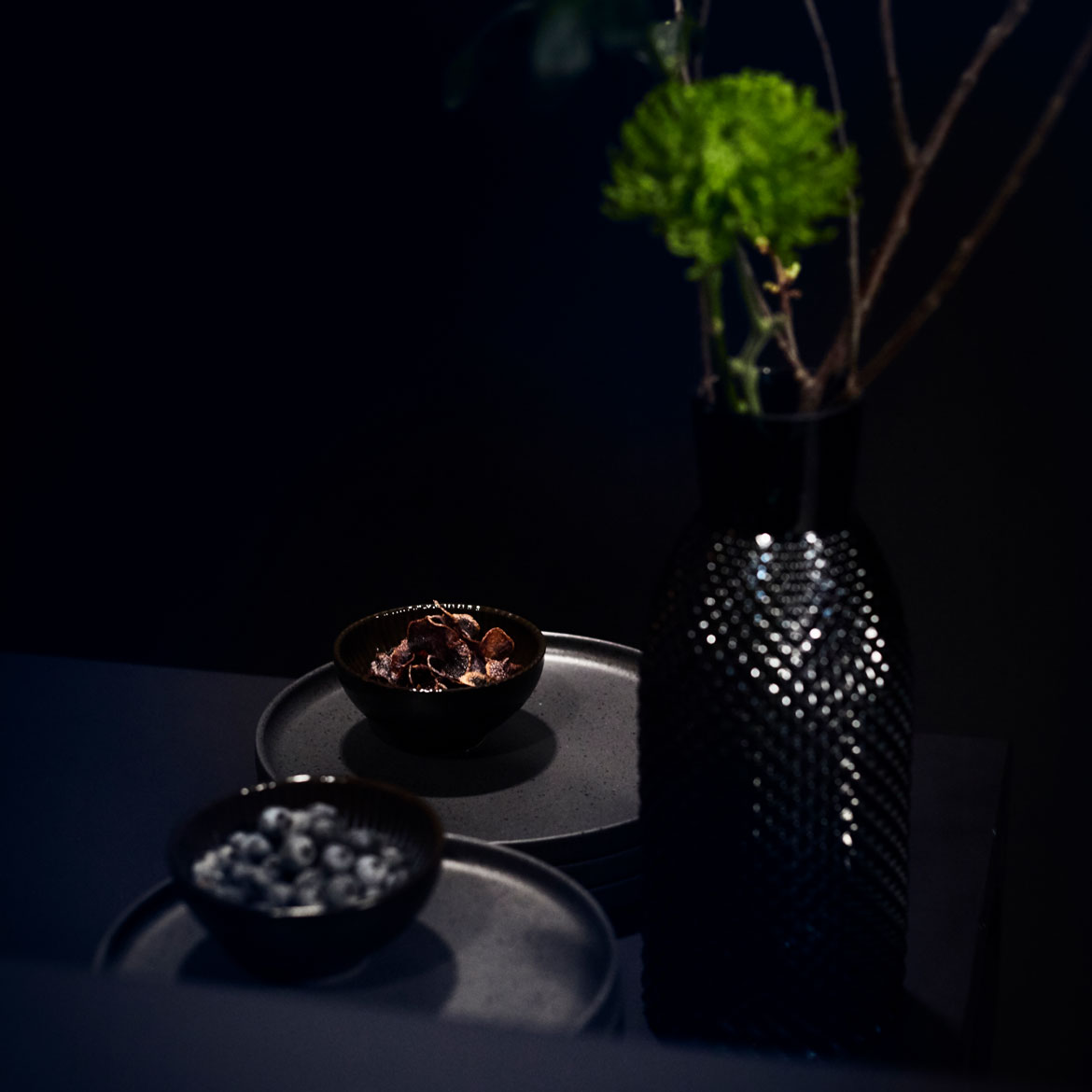 to STYLE LIGHTS