Table Culture – inspired by WMF Professional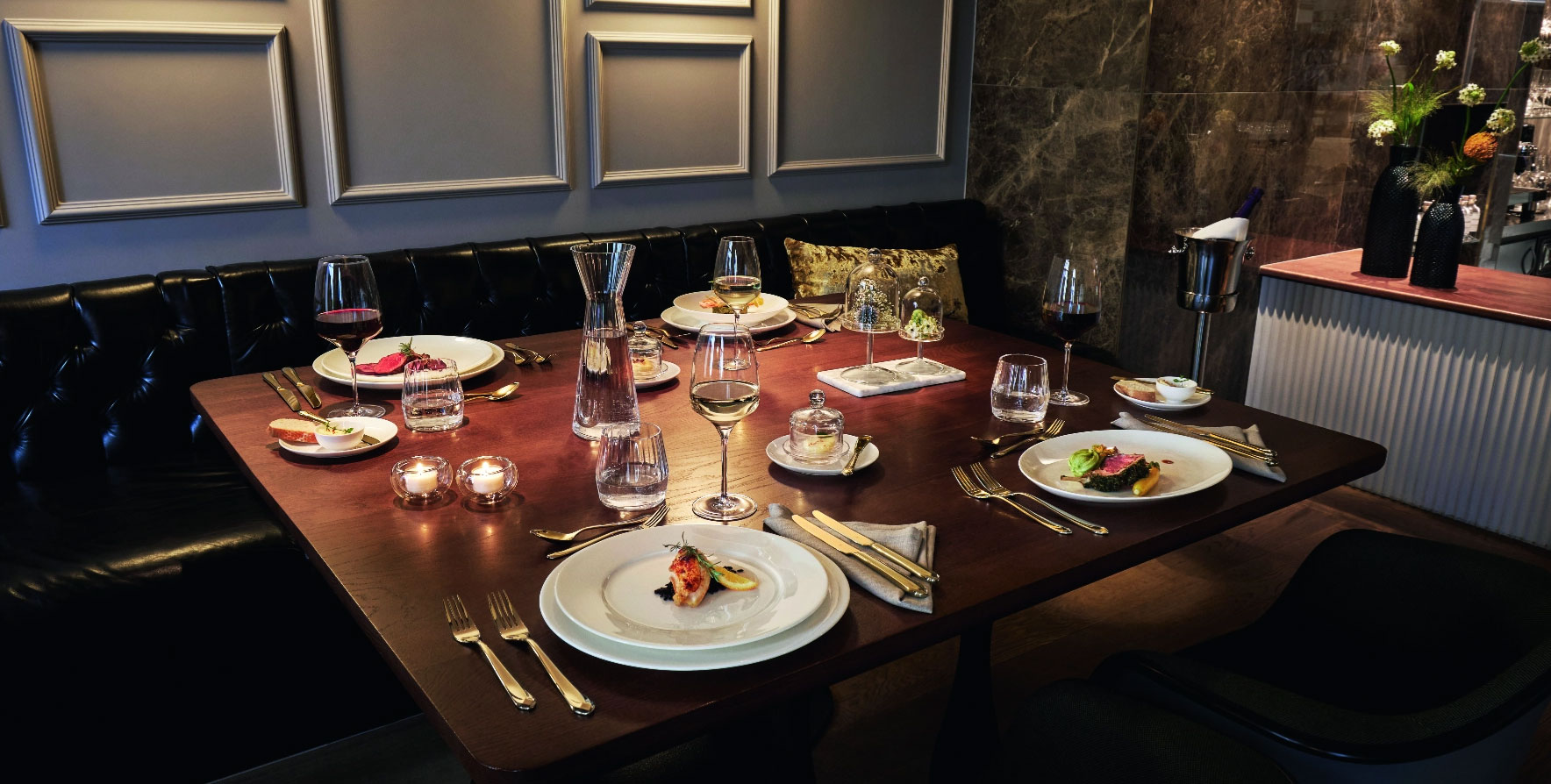 As your "Expert of Table Culture", we invite you to dive into the inspiring worlds of WMF Professional, page after page. Get inspiration from the latest trends as well as harmonious table concepts and design your own creative vision. Our versatile range knows no limits when it comes to making your idea for a perfectly laid table a reality.
We bring the vision
of the perfectly laid table to life
THE RIGHT SOLUTION FOR EVERY BUDGET
OUR THREE PERFORMANCE LEVELS:
OUR NEWS:
YOUR POSSIBILITIES ARE ENDLESS
From cutlery to glasses and porcelain:
our wide range leaves nothing to be desired.
This overview provides you with a guide and helps you discover your desired concept.
You can find more options and an even wider selection of products on our website.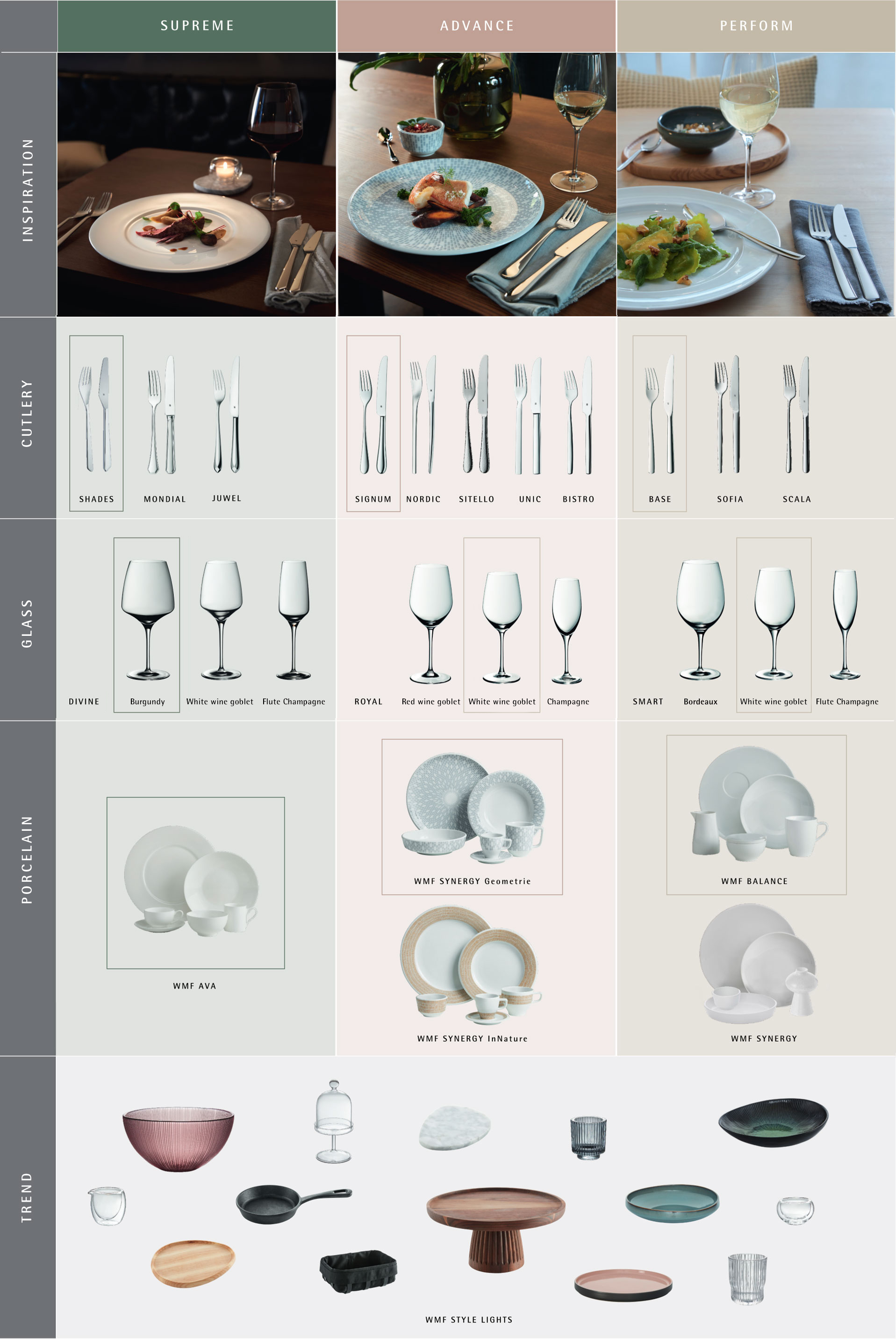 DISCOVER EXCITING COMBINATIONS
IN OUR MAGAZINE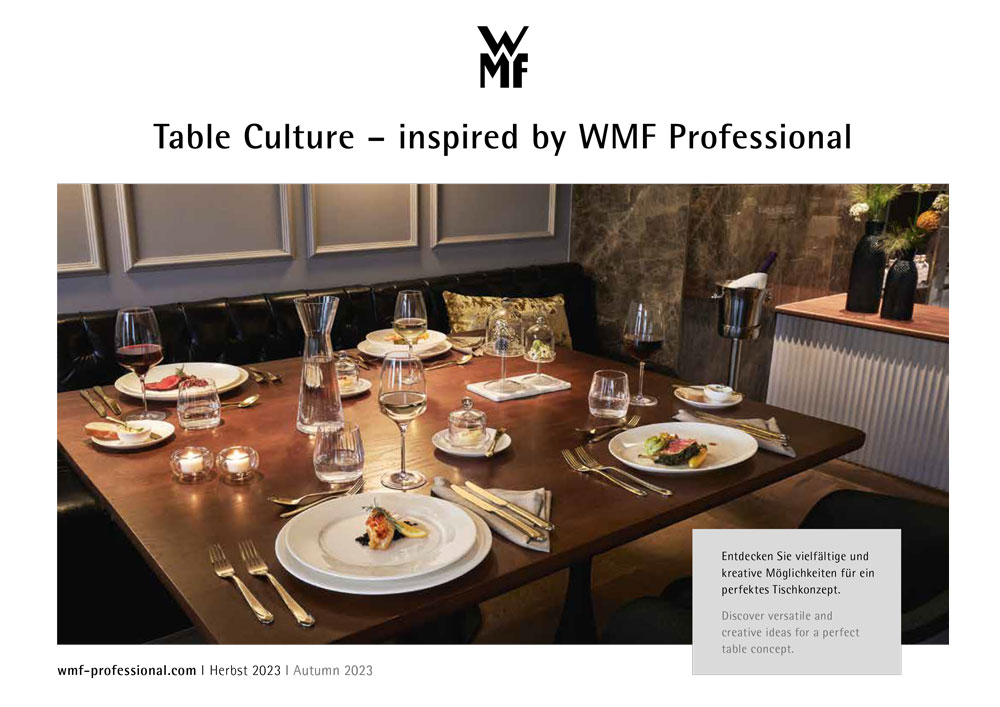 Download
---