WMF Quadro.
Buffet to your own beat.
The new WMF buffet system. Let yourself be inspired by endless posibilities.
WMF Quadro.
The miracle of standard format. To your own working beat.
Buffets require precise timing. With quick and accurate transitions. More precise workflow management. Maximum synchronization to a perfect, well-established rhythm. WMF Quadro takes up this rhythm. It provides a modular stage with a highly efficient design for your cooking. Consistent from the first step to the last. Thoroughly in GN format. And consistently in the high-quality WMF design that our customers have come to expect.
Easy to configure.
Easy to set up.
Easy to impress.
WMF Quadro offers your team all they need for a buffet composition that is entirely individual. With each element matching the rest: frames, inserts and top frames. Finishes, surfaces and materials. Everything looks good together. And everything works well together too – with the high production quality from WMF.

WMF Quadro is deliberately understated. Three components: frame, bridge and serving stand. With a distinct, minimalist design. The food presentation: ultimate quality. The culinary experience: ultimate perfection. The set-up: ultimate simplicity and speed.
The frame.
The bridge.
The serving stand.
The materials.
The frame.
The bridge.
The serving stand.
The materials.
The frame.
The bridge.
The serving stand.
The materials.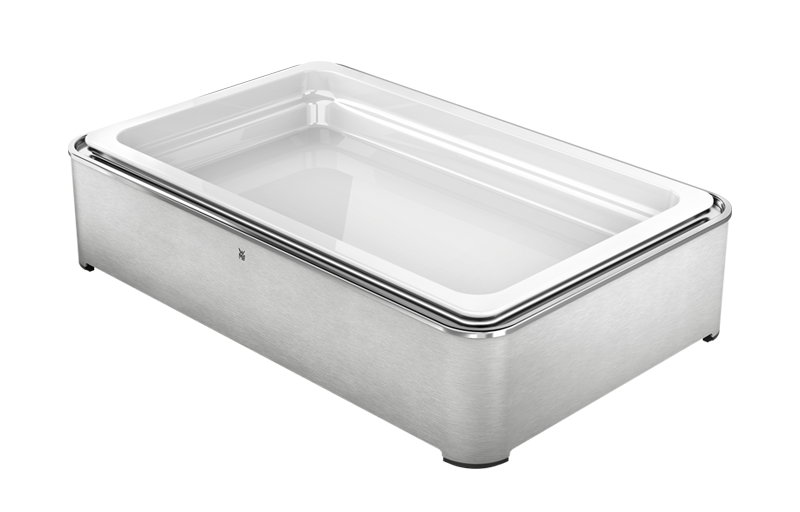 The frame.
Made of high-quality grinded Cromargan®. Free from reflections for very easy cleaning. In four GN formats and two heights.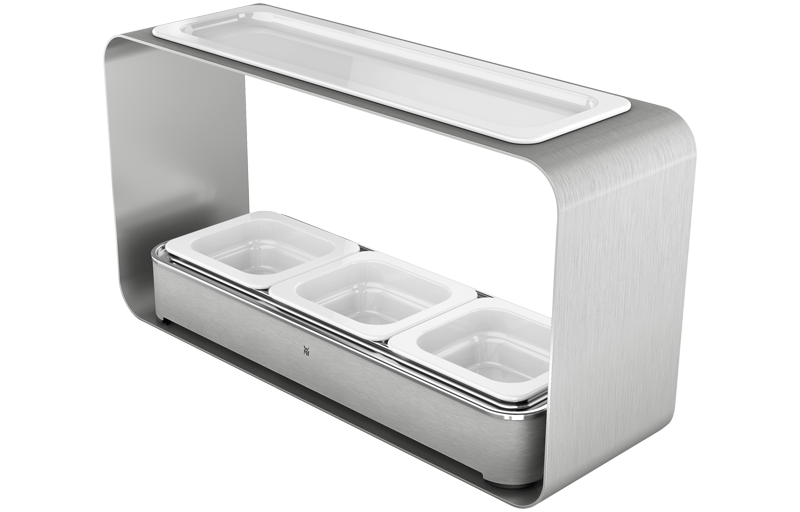 The bridge.
Creates islands with different culinary themes. With rounded edges and an integrated design. Inserts: can be variably equipped.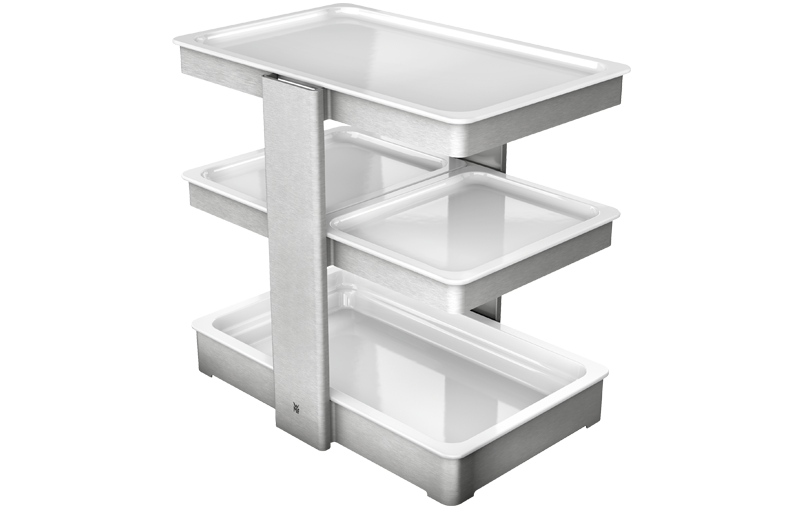 The serving stand.
Allows elegant vertical food presentation. Easy to set up, lightweight and compact. Can also be equipped with trays in a wood and glass finish.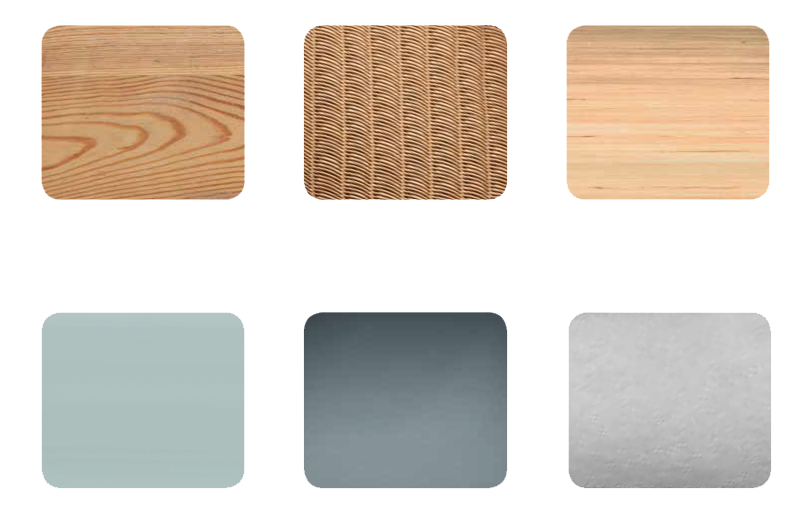 The materials.
The high-quality materials are much more than just visual refinements. Above all, they are highly functional in their day-to-day use: easy to clean, no reflections, less visible fingerprints.

Oak wood - Plastic mesh - Melamine, wood look oak
Satin glass - smoked glass - Cromargan®, grinded
Buffet means:
precise planning
We help you to master it. Individual configurations with us directly by your side. Accurately customized to you. Thanks to our WMF Buffet Configurator we provide you with maximum quality of advice.

Phone: +49 7231 4885 500
E-Mail: info@wmf-professional.de